Hotels we are strongly recommending
Hotel pension Bonifaz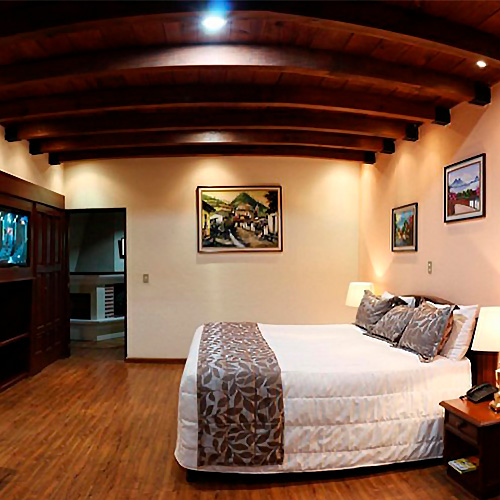 Location: Quetzaltenango
The classic in XELA , very centric in front of Central park in het heart of the city .
All rooms with private bathroom, hot water, TV and Wi Fi
International cuisine, Cocktail lounge , Catering , Swimming pool and Laundry service.
From this hotel you can go easily in one day to the nearby hot springs Fuentes Georginas , the volcanoes Chicabal and Santiaguito , the indigenous villages and enjoy as well the amazing nightlife of the city !
Latam hotel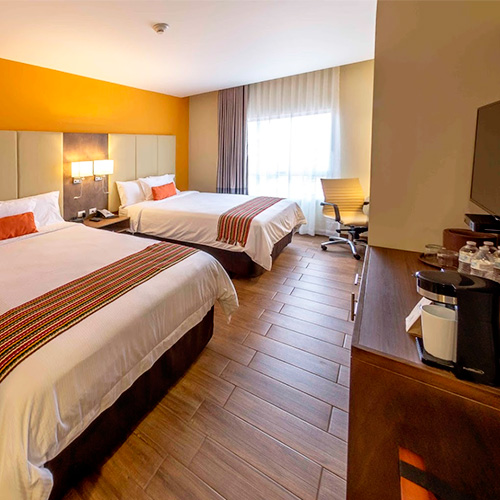 Location: Quetzaltenango
Hotel in Quetzaltenango designed to surprise, the hotel is equipped with the most modern services, a wellness area, dining facilities, free Wi-Fi, meeting rooms, car park… Ideal for enjoying the charm of this unique city, for hosting events and business meetings, or simply to rest after a long day at work. Located in one of the safest and most peaceful parts of Quetzaltenango, within the La Pradera Xela Shopping Mall, this casual hotel in Quetzaltenango is one of the best accommodation options in Guatemala for business travelers and senior executives.
Hotel Tikal Inn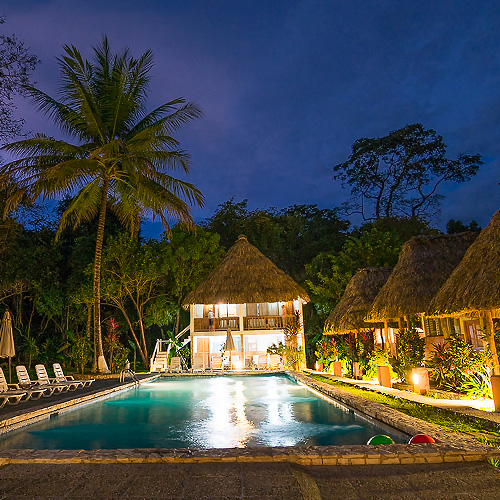 Location: Tikal
Located at Tikal National Park in the.
It sits on the edge of the jungle and is only a ten minute walk from the center of the Mayan Ruins (Plaza Mayor).
The Inn's traditional Mayan architecture provides a comfortable setting to relax, bird watch, and enjoy the natural beauty of Tikal National Park.
All rooms have private bathrooms, hot water, and ceiling fans. There is a swimming pool, reception/conference center for 80, and a restaurant.
Hotel Atitlan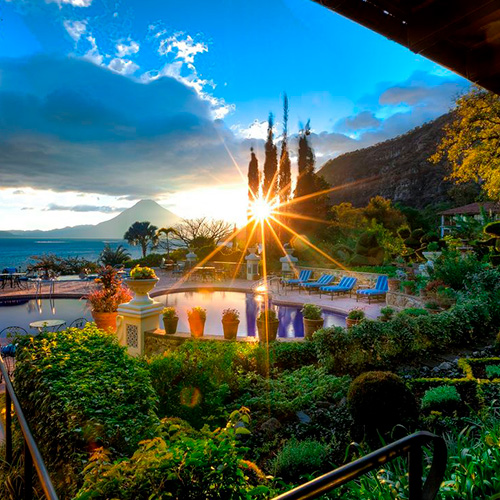 Location: Panajachel
Hotel Atitlan is one of Guatemala's finest and most charming boutique hotels surrounded by Botanical Gardens.
Rooms and suites appointed with lake-view balconies and fireplaces (in select rooms) overlook the hotel's lush grounds. Each showcases a distinct personality and is individually decorated with hand-woven fabrics, artisan-crafted furniture and authentic artwork drawn from local Guatemalan villages. Floors are made from traditional tile and covered with beautifully hand-woven area rugs.
El Convento Boutique Hotel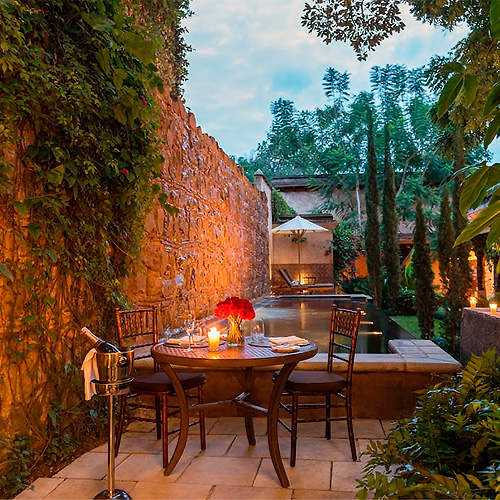 Location: Antigua Guatemala
OASIS OF STUNNING ELEGANCE AND UNPARALLELED COMFORT
In the heart of Antigua Guatemala, a Colonial jewel and UNESCO World Heritage Site, and just across an enchanting cobblestone street from the legendary Convent of Capuchinas, Convento Boutique Hotel welcomes visitors to an oasis of stunning elegance and unparalleled comfort.
Hotel Villa Caribe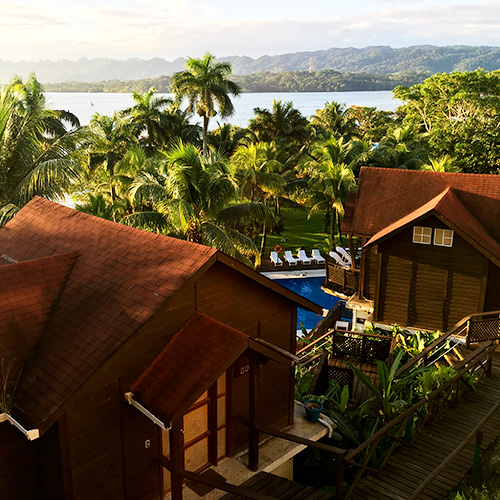 Location: Izabal
Featuring an outdoor swimming pool and a restaurant, Hotel Villa Caribe is set in gardens overlooking Izabal Lake and the Caribbean Sea. Offering private beach access, it has a peaceful setting in Livingston, on the Rio Dulce Delta
This 3.5-star hotel has 40 rooms air-conditioned and an array of amenities, including furnished balconies, ceiling fans, and desks. 14-inch flat-screen TVs come with satellite channels, and guests can stay connected with free WiFi. Free toiletries are also available.
Private beach (Playa Blanca) . Pradera Puerto Barrios and Monkey Bay Marina are also within the region of this centrally located Livingston hotel.